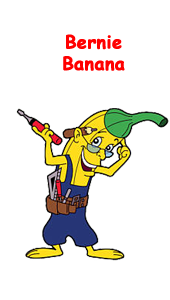 Part nutty professor, part handy man, Bernie is always keen to help out on the Island.
Bernie loves inventing and amazes his friends with gadgets and inventions. Usually, things don't quite work as planned, often with hilarious consequences.
His friends love him and his projects which give everyone a chance to get involved in making things. His inventions have a way of being useful in the end.