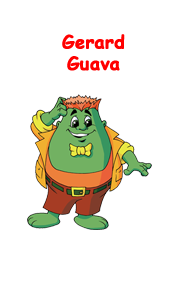 Gerard is the Mayor of Tropical Island.  He is an unusual fruit and likes to dress accordingly with big bow tie.
Visitorsto the island like Gerard. He takes them on tours to the rain forest, beaches and even to the swamps. Everywhere on Tropical Island is important.
He likes to create things which involve the whole family.