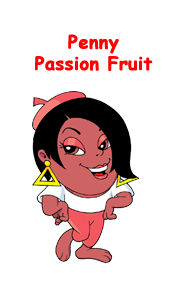 Penny likes Latin music, salsa and samba dancing. She runs the island's radio station and always has news from around the world and the different communities.
She is enthusiastic and passionate as her name says. She likes to look after the environment and take care of protecting nature.
She loves drama and takes to every new cause with great energy. This is good for her samba and salsa movement classes which she teaches.